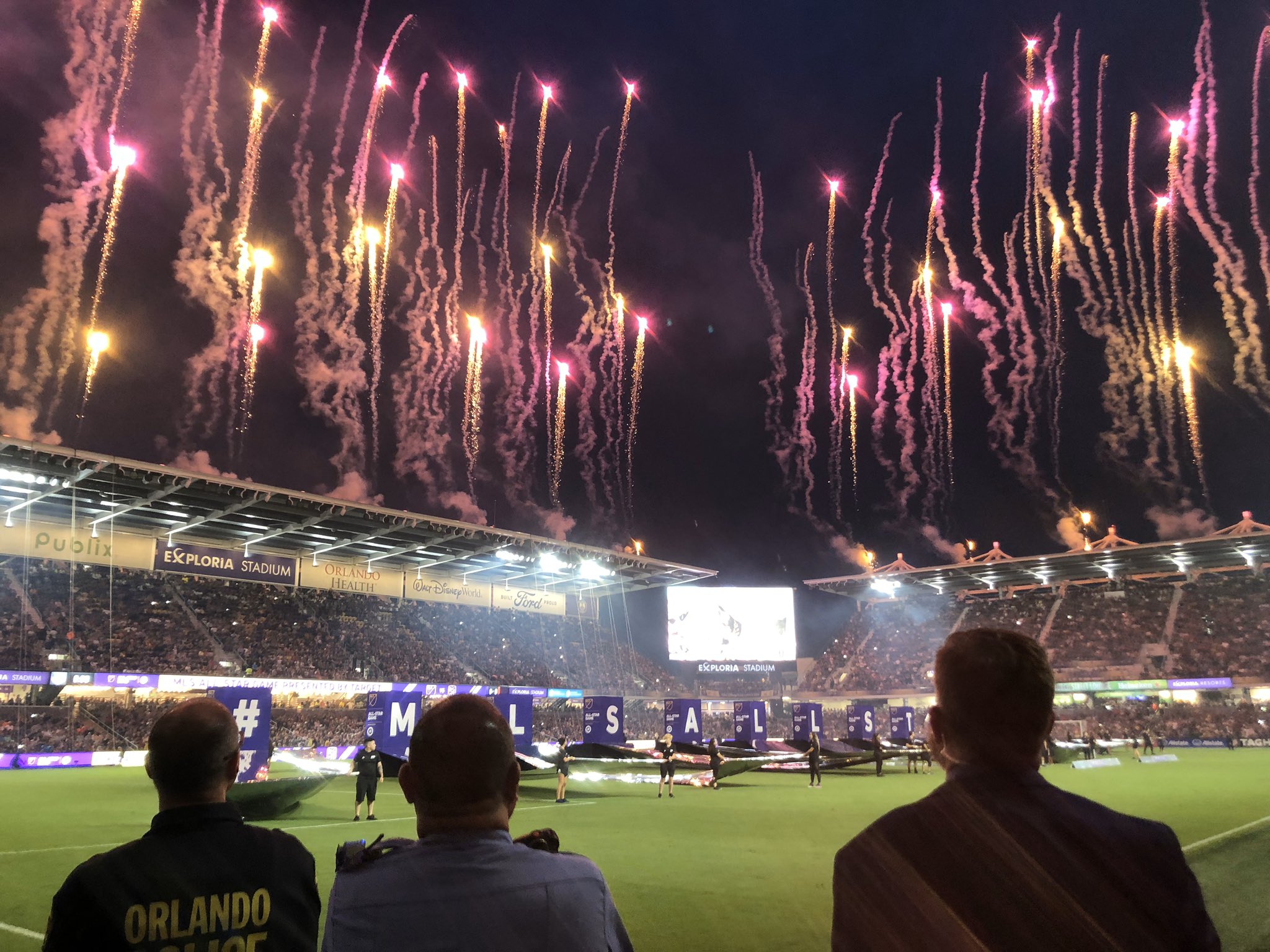 Credit
Inter Miami CF has grabbed one of Orlando City's foundational pieces. The neighbors up north had one of the most productive and efficient groundkeepers in the country, and Inter took him for their own.
Building the grounds department at OC past 5 yrs was an experience that makes me proud & taught me so much.🙏🏻 to every crew member, intern, work colleague, & countless people in the turf world for all the help. Honored to accept the position w/

@InterMiamiCF

& do it all again!

pic.twitter.com/Xl4f2wXjlo

— Matt Bruderek (@mattbrud) October 28, 2019
It goes like this. David Beckham hasn't hired a manager or signed any star players yet, so he knew Inter needed a key signing. He looked at himself in the mirror, keyed in on his Armani suit and well-trimmed hair, and immediately knew what he needed to do.

After a few introductory phone calls and the usual chit-chat, Beckham was on the phone with his man. Matt Bruderek, star groundskeeper for soon to be in-state rival, Orlando City. Within moments of small talk, Beckham got to his pitch, literally.

Beckham: "Listen, I'm assuming you've seen me on the telly. I know grooming and the groundskeeping game better than anyone, my hair is proof of that. I've seen your work, and I know you care as much about hair, erhm, football pitches, as much as I do. For that reason, you'll be leaving Orlando by the end of Monday and coming to be my personal hairdres... groundskeeper... I'll see you then."

Bruderek: "Sir, I'd be honored to be your groundskeeper, WINK WINK, now what type of pomade do I need to bring?"

That's the story of how Inter Miami CF became the team with the most well-groomed pitch and executive leadership team in the world.