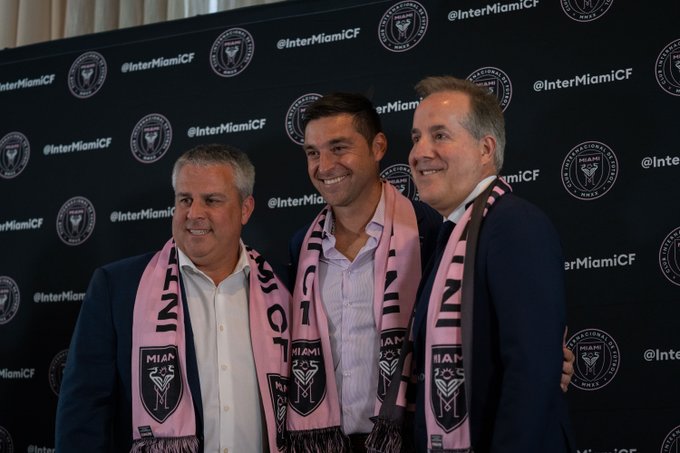 Diego Alonso was officially introduced as Inter Miami CF manager this week. The newly minted manager had a lovely press conference after the club's third training of the week.
"True dreamers never simply meet their dreams, they surpass them."
"I am from Uruguay. I have been raised to always fight for what I want," he continued. "Growing up, I was always told that countries like Brazil and Argentina were superior and that as Uruguayans, we could not beat them. But if you notice, I believe Brazil has nine Copa América titles, Argentina has 14 of them and Uruguay has 15 Copa América titles. So that is the mentality I identify with."
Diego Alonso | Source
Jorge Mas and Alonso made it clear that the intentions are to win right away. Inter Miami has high aspirations for its inaugural season, and the confidence that Alonso is already instilling publicly has to generate confidence amidst the staff and players.